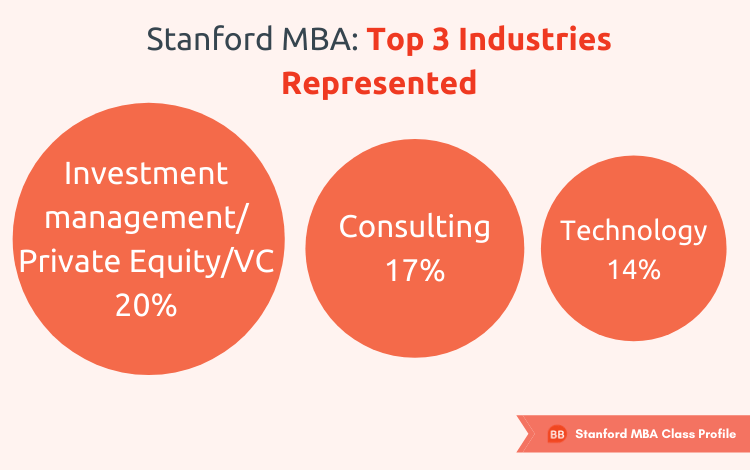 ---

The Stanford MBA class of 2022 has broken the school's GPA record and boasts a strong average GMAT score. Students also come primarily from college majors in engineering, mathematics, social science, and the humanities.
There are also strong diversity stats across the board, and the classroom boasts multiple industry perspectives.
That means the Stanford MBA is for you if you're more of a 'non-traditional' candidate looking to be surrounded by a cohort that complements tech savvy grads with those who can speak to the issues facing wider society. If you want to become a business leader with a conscience who is also technically skilled, this is the MBA for you.
If you're after a more traditional MBA that looks at business through a more classic lens, then perhaps Stanford should be further down your list of target schools. That's not to say you should count it out completely though—there are still 18% of students with majors in business, and the industry diversity speaks to the wide array of talent Stanford's admissions team is after.
But looking at the recruitment stats, the Stanford MBA is becoming a melting pot of socially driven tech-savvy students driven by a social purpose.

---
Read next:
Stanford MBA Application: Everything You Need To Know