Professional MBA in Marketing & Sales | Career Benefits
The Professional MBA in Marketing and Sales has produced alumni who have gone on to land roles with the likes of Citibank, HP, and Tesla––and not necessarily in sales or marketing.
The program teaches students how to manage brands, develop effective pricing strategies, online and offline communication, and customer management. All of these skills are applicable across business roles.
"Marketing and sales are both central functions in any company," Barbara says. "It's important to understand how these work in relation to one another." Whether or not either sector is your area of career interest, there's a lot you can learn from these roles.
---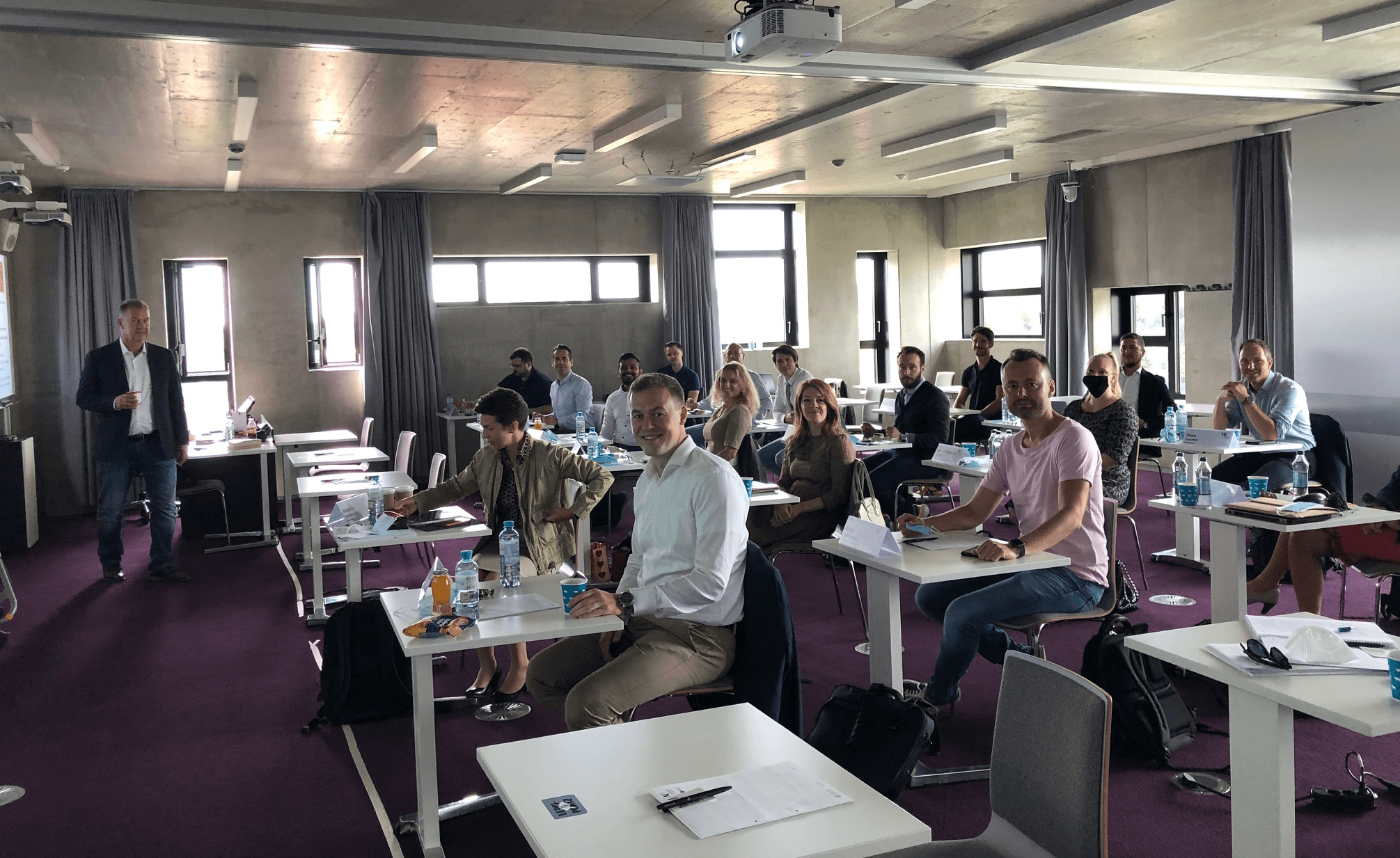 ---
Mario agrees. "I'm able to rationally understand how businesses operate," he says. "After the MBA, I was able to go to my company with some managerial ideas of my own. Throughout my time at WU Executive Academy, they remained highly supportive––as they saw the value in what I was learning––and so were eager to implement some of my ideas."
He adds that his decision to switch to the Marketing & Sales program was the right one, and the support from the WU Executive Academy faculty made that transition easy. "I met with Barbara directly when in the process of making that decision," he says. "She and the wider faculty really helped guide me through the process."
Today, Mario reports directly to his company's chief sales officer and is involved in company strategy changes that map out the next two or three years, which he says is a crucial responsibility to have in a disruptive time.
"The MBA has given me the backing to go and sit at the table with the people who make decisions for the company," Mario concludes. "It has unleashed my potential."