GMAT vs GRE for your MBA?
---
Should you take the GMAT or GRE for your MBA application? Does it matter?
While the GMAT was a preferred option in the past, almost all business schools now accept both the GMAT and the GRE and most MBA admissions directors we've spoken to don't favor one test over the other. Master in Management and Master in Finance programs don't specify a GMAT vs GRE preference either.
Still, the GMAT remains the more popular choice among MBA applicants. 78% of the Harvard MBA class of 2022 took the GMAT, while 22% took the GRE. Similarly, 76% of the Stanford MBA class of 2022 took the GMAT.
There are also more practical considerations that may impact your choice. Sameer Kamat, admissions consultant and founder of MBA Crystal Ball, says top MBA employers in banking and consulting—including the Big Three consulting firms—assess GMAT scores when recruiting. Taking the GMAT helps you stand out to recruiters, he says.
---
Read: GMAT Vs GRE: What Do INSEAD, LBS, HEC Paris & Other Top B-Schools Really Think?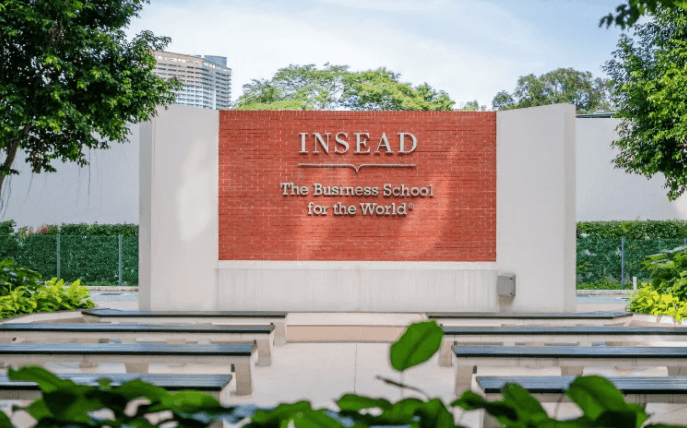 ©INSEAD-Facebook
---
Cara Skikne, from Absolute Admissions, says some MBA scholarships and fellowships are based on GMAT scores. "A good GMAT score could mean paying less for business school," she explains.
Ultimately, you need to consider your own strengths and where your competitive advantage lies. "In my experience, it is easier to switch from the GMAT to the GRE than the other way around, so the GMAT might be a better starting point if you are undecided on which test to take," says Cara.
If you're still not sure if a business school degree is for you, however, the GRE does give you the flexibility to apply to a wide range of master's programs as well as an MBA.
---
Which is easier GMAT or GRE?
---
What you might find easy may be difficult for someone else, depending on their previous experience, educational background, and skills.
So the question of whether the GMAT or GRE is easier doesn't have a simple answer. Both the GMAT and the GRE are computer adaptive tests, meaning that as you answer questions, they become harder or easier based on if you get the questions right or wrong.
For the GMAT, there's only one essay required and you can choose your section order, while for the GRE you can skip questions and come back to them (within a section) and you can use a calculator throughout the exam.
Cara, from Absolute Admissions, says when asking yourself 'Which is easier GMAT or GRE?', you should consider the differences between the GMAT and GRE and whether one test suits you best.
"People say the GMAT is harder on the quant side and easier on the verbal side than the GRE but I don't think that's always true. If a student is good at logic, the focus on logic in the GMAT's quantitative section could be an advantage," Cara explains.
"The GRE Verbal side is also considered harder due to the amount and obscurity of the vocabulary. But vocabulary is easier to study than some of the GMAT Verbal content which requires a deeper understanding."
Sameer, from MBA Crystal Ball, says candidates' educational and professional backgrounds tend to influence their choice of test. "Candidates with engineering backgrounds generally find the GMAT to be easier, while those from liberal arts backgrounds prefer the GRE," he says.
Standardized tests are all about competitive advantage as you're scored in relation to other test takers, Cara notes. She's noticed test takers who take the GMAT and the GRE record similar equivalent scores across both tests.
Ultimately, you should consider which test is easier or harder in relation to your own abilities and ensure you make an informed decision on which admission test, GMAT or GRE, is right for you
---
Considering an MBA?
Download our free BusinessBecause MBA Application Guide
*BusinessBecause is owned by GMAC. This article is intended as an objective guide, comparing the tangible differences between the GMAT and the GRE. Test-takers should make their own decision on which test to pursue.