April 30 Roundup
---
LBS Professors Propose Good Leadership Habits
The world is changing, and leaders need to change too. A group of London Business School professors have put their heads together to propose what they believe should be the habits that leaders embrace in these uncertain times.
"Give gifts of unequal value," suggests professor of finance Alex Edmans. "Life is not a finance textbook." He praises businesses that are going above and beyond to deliver services and goods that will help those most in need.
Gillian Ku, professor of organizational behavior, suggests that leaders "embrace different perspectives." People should invest this time in trying to understand how other people function and live—which in turn will feed cooperation and collaboration.
---
How b-school professors are learning to teach online
It's estimated that over a billion learners have had education disrupted by the pandemic. Business schools and professors from around the world have had to move teaching online. Dr Anna CohenMiller, from Nazarbayev University in Kazakhstan, shares four ways professors are mastering online teaching.
1. Managing expectations
While online learning has been a trend in higher education, most faculty members have not been trained in this practice. Teaching online for the first time may not be the best lessons they have ever delivered, but this is a learning opportunity for everyone.
2. Being flexible in assessment
It is important to decide out how to achieve learning outcomes via online teaching; professors will likely need to help students demonstrate their knowledge in new ways. For assessments, they can decide if they want or need to change examinations during this period of online learning. Perhaps there are some forms of assessment that could be removed altogether.
3. Choosing technology strategically
There are digital platforms offered by universities (Canvas, Moodle, Blackboard) and also other tools, such as Google docs or Whatsapp groups. Experimenting with different technology systems may take some time, but professors should find the ones that they feel most comfortable using.
4. Creating an inclusive, supportive environment
While some students may be technologically adept and comfortable with online tools, others may not be. Students may be anxious about their abilities in an online setting, concerned about having consistent access to the internet, or worried about demonstrating their learning online.
---
Saïd Business School offers insight into leadership during times of crisis
Saïd Business School at the University of Oxford broadcast their latest webinar, on Leading in Extraordinary Times. You can watch the panel, led by Saïd professor Tim Morris, here.
---
How One Business School Moved Entirely Online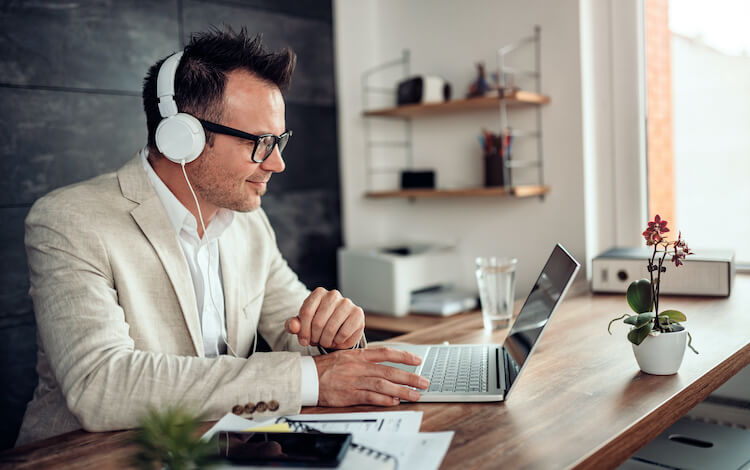 For EGADE Business School, the transition to remote learning was completely seamless. Within 24 hours of the lockdown announcement, the entire school had moved online.
Find out how their different online offerings and teaching methods, as well as online networking opportunities, are keeping their students and alumni active and engaged.
Read the full article here.
Please Enter the Code Below