University of Georgia - Terry College of Business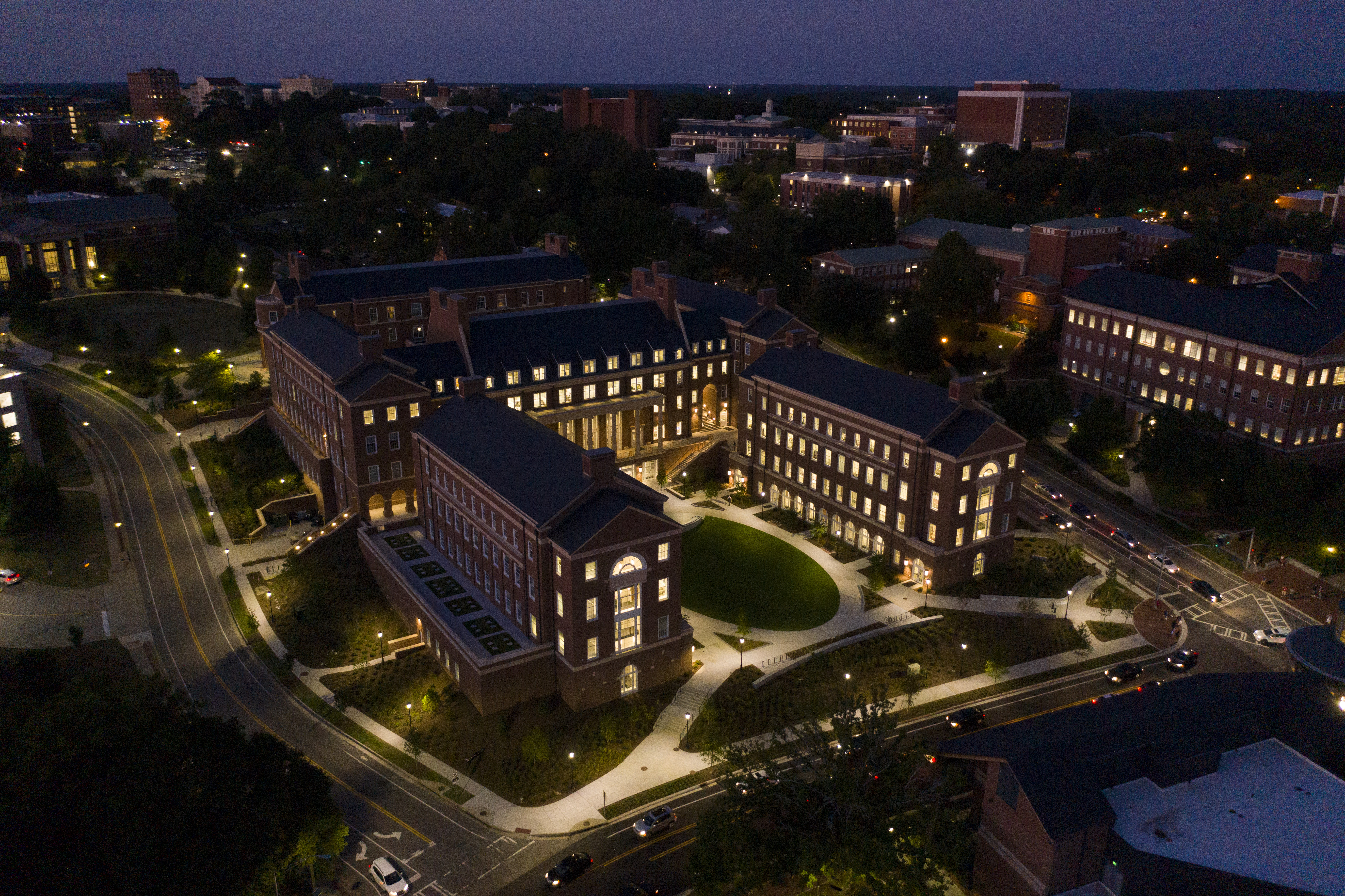 We prepare you for success by offering generous merit aid, individualized career support, core courses that prepare you for your internship, and customizable concentrations with a focus on applied learning opportunities. This flexibility enables our students to shape their development as leaders and professionals.
We want our students to learn from the best – globally recognized faculty and leading industry practitioners – in a supportive, collaborative learning environment that emphasizes innovation and hands-on learning. We want our students to succeed in the job search – and also obtain a career in an organization and industry that shares their values and will enable them to develop as leaders. Lastly, we want our students to take advantage of everything that Athens and UGA offers – from cross-listed electives to social impact projects to game day tailgates with their classmates and alumni. We help you align your learning with your career goals to make your resume stand out.
Our curriculum focuses on team-based learning and case-based discussions in an interactive environment. Build on our intensive first-semester MBA Core with 3 semesters of customized electives drawn from our 9 concentration options. You can also add coursework with a focus on FinTech, Social Impact or Strategy & Innovation.
We integrate leadership development through our First and second-year Applied Learning Opportunities and students can also engage in the Leadership Fellows or NonProfit Board Fellows programs to develop their business and leadership skills through social impact and service learning projects with the Athens community. Other project-based courses, such as Innovative Business Projects, Lean Six Sigma, and Marketing Strategy connect student teams with Athens- and Atlanta-based businesses in consulting-style engagements. Our students have completed 50+ projects in the last two years with companies and organizations of all sizes, including Synovus, Arby's, Home Depot, Global Payments, and Athens-based businesses and non-profits. With the International Residency program, 75 students have completed 13 projects in 3 years.
Concentration options:
Business Analytics | Entrepreneurship | Finance | Healthcare Management | Human Resource Management | Marketing | Operations Management | Real Estate | Risk Management | Consulting | FinTech | Social Innovation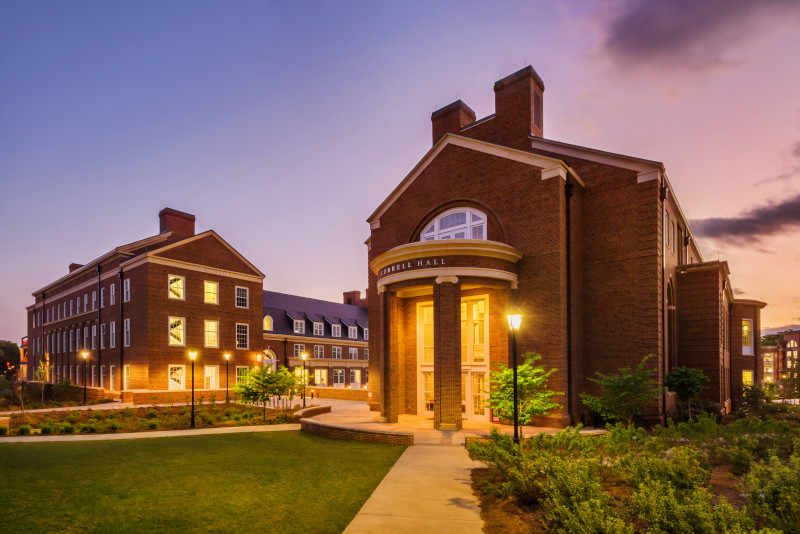 Every brick in Correll Hall represents a piece of the commitment that our 80,000 Terry College alumni have made in your future. Correll Hall provides our graduate students with the space they need to learn and collaborate in state-of-the-art classrooms, project team rooms, private study spaces, a graduate commons, and a business innovation lab. The 6 buildings of the Business Learning Community contain nearly 300,000 square feet dedicated to developing business leaders.
Being a member of the Bulldog Nation of 300,000 alumni gives our students access to an unmatched two-year experience and a lifetime membership in our fiercely loyal global network. We have the largest alumni footprint in the Southeast, and alumni across the U.S. and the world. Our MBA alumni support our students as recruiters and mentors and often return to campus to share their expertise through workshops, seminars, and training sessions.
Your partnership with career management begins before classes start. Dedicated career management staff focus on understanding your values, ambitions, knowledge, and experience to develop your personal career search plan. They help you identify the skills you need to add value to the companies you target and obtain the right internship to broaden your expertise. Our Career Management staff connect you to the right alumni at the right time throughout the two years of the program.
Athens offers the ideal atmosphere for your MBA experience. Known as the "Classic City," Athens is affordable and rich in cultural heritage, a great college town combined with a modern, diverse, and progressive city. It's truly a place with something for everyone: a legendary music scene, incredible restaurants, a thriving arts culture, and plenty of green spaces to enjoy. On top of this, Atlanta, with the 3rd highest number of Fortune 500 companies of all U.S. cities, is just an hour away.
The Athens area is home to more than 300+ non-profits, 31 private foundations, and a start-up and tech community that employs 250+ people and generates $250M in revenue annually. Several large corporations also call the Athens area home, including Carrier, Hitachi, Caterpillar, and Eaton. All of this creates a rich and diverse learning and employment environment for our students.
A commitment to service is a hallmark of Georgia and our MBAs stand out in many ways: by completing community service hours in the Athens community, through community-based assistantships with the Archway Partnership Project and the Small Business Development Center, by sitting on the Board of Directors for a local non-profit, by completing social impact projects through Leadership Fellows, or by working on a Net Impact B-Corp certification project with a local business.
In recent years, our MBA students have logged more than 3,500 service hours at 79 different volunteer organizations, including the Food Bank of Northeast Georgia, the Athens Area Community Foundation, Books for Keeps, Extra Special People, Great Promise Partnership, Wholesome Wave Georgia, and Rivers Alive.
Every applicant is considered for generous assistantships and scholarships and 100% of each class receives some form of merit aid. We offer generous merit aid to the majority of our students, which includes full tuition waivers, monthly stipends (for all graduate assistants), and scholarship awards ranging from $5,000 to $25,000 for each year of the program. All awards are renewable for the second year. In addition, every student is awarded at least $500 towards recruiting travel and $2,000 towards the International Residency. For the Class of 2021, 90% of the Full-Time 2-year students have a graduate assistantship, which offers a full tuition waiver and a monthly stipend. 66% of Full-Time and STEM MBA students enrolled for 2019-2020 were awarded scholarship funding with an average award of $8,448.
The Terry College is the first and the oldest Business School in the South (1912): In 2012, we celebrated 100 years of business education at the University of Georgia. As the state's flagship business school at the nation's birthplace of public higher education, we're proud our legacy has spanned 19 U.S. presidents, 11 UGA presidents, 12 deans, and more than 70,000 degrees. Ranked a top 15 public business school, Terry is the second largest college at UGA, with a popular residential undergraduate program, an online bachelor's degree option, a wide range of specialized master's degrees, multiple MBA program formats in Athens and Atlanta, and eight different areas of study in its Ph.D. programs. Terry has a vast network of more than 70,000 alumni, many of whom enthusiastically engage with the college as employers, mentors and donors.
The Terry College of Business is the business school at the University of Georgia in Athens, Georgia
2019-2020 Application Deadlines - All Programs
| | | |
| --- | --- | --- |
| Round | Deadline | Decisions Issued |
| Round 1 | October 10 | December 5 |
| Round 2 | December 5 | January 31 |
| Round 3 | January 10 | March 5 |
| Round 4 | March 10 | May 1 |
| Round 5 | June 1 | Rolling |
In-state student tuition & fees are currently $15,868 (annually). The cost for out-of-state students is $34,896 annually.
| | |
| --- | --- |
| Average GMAT | 663 |
| Average GME | 314 |
| Average GPA | 3.51 |
| Average Age | 27 |
| Average Years of Work Experience | 3.25 |
| % Women | 26% |
| % Under Represented Minorities | 11% |
| % International | 19% |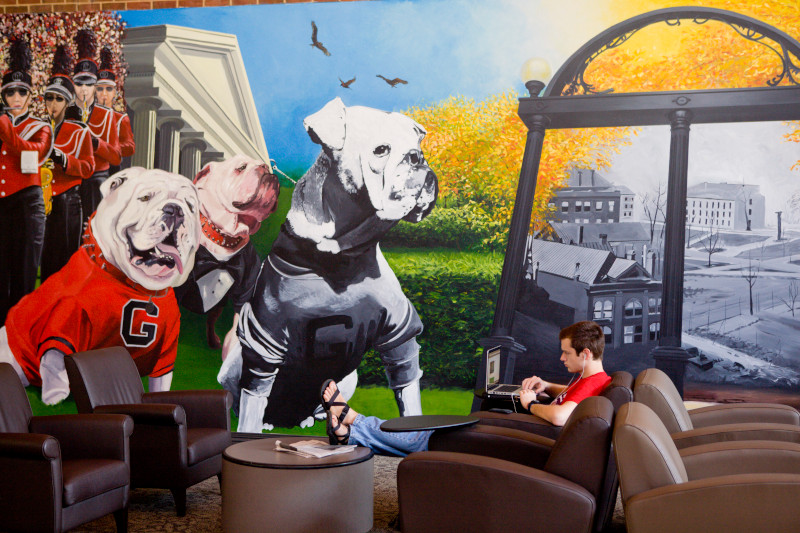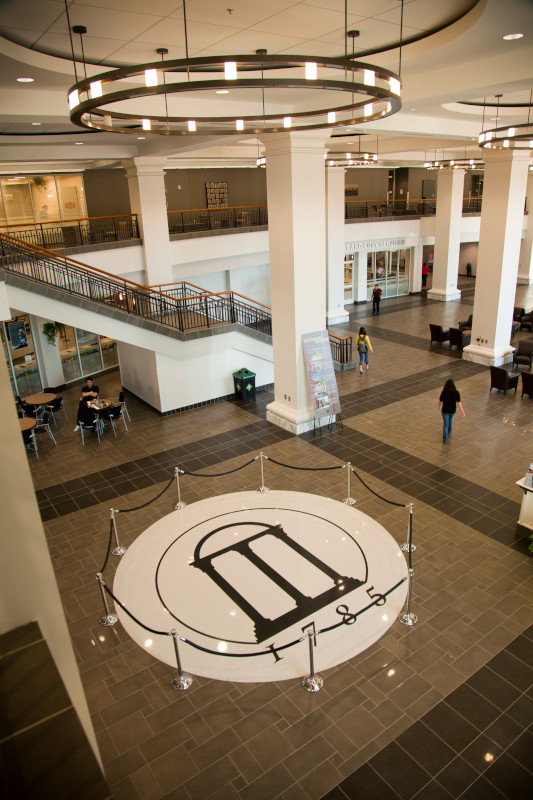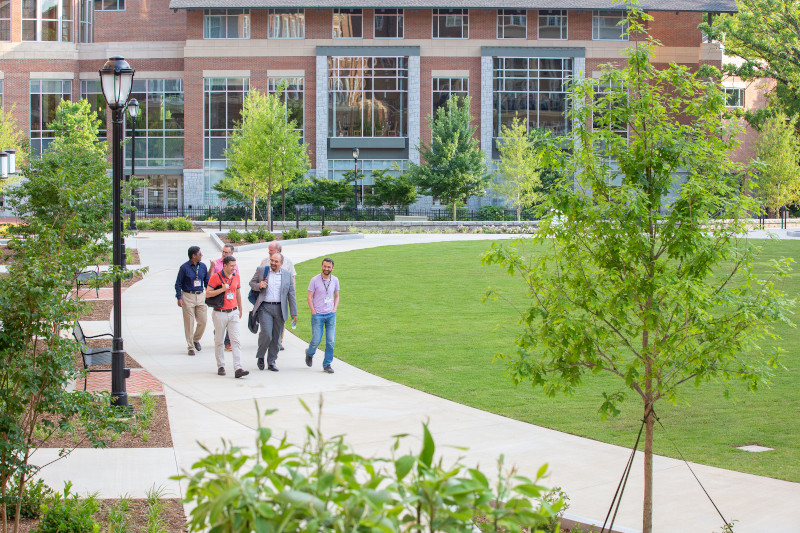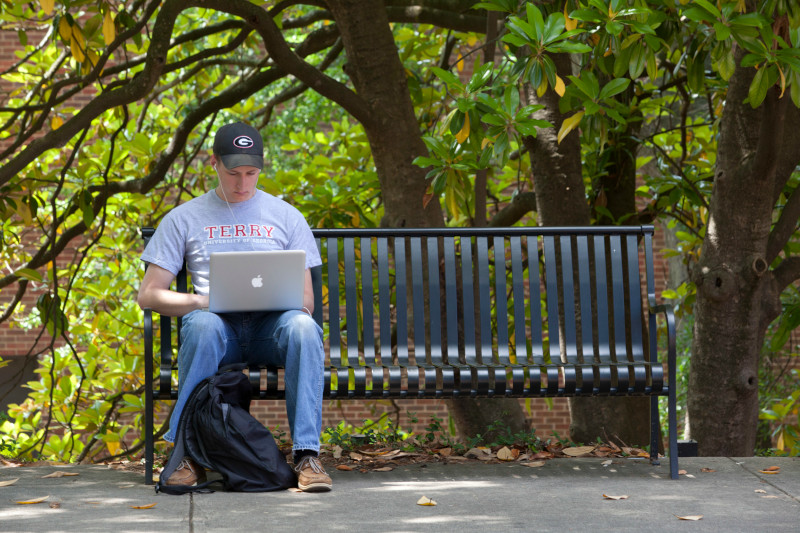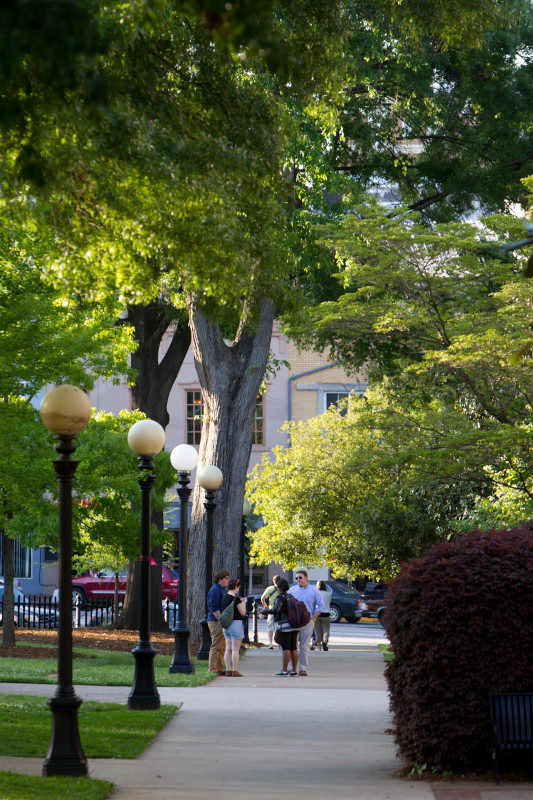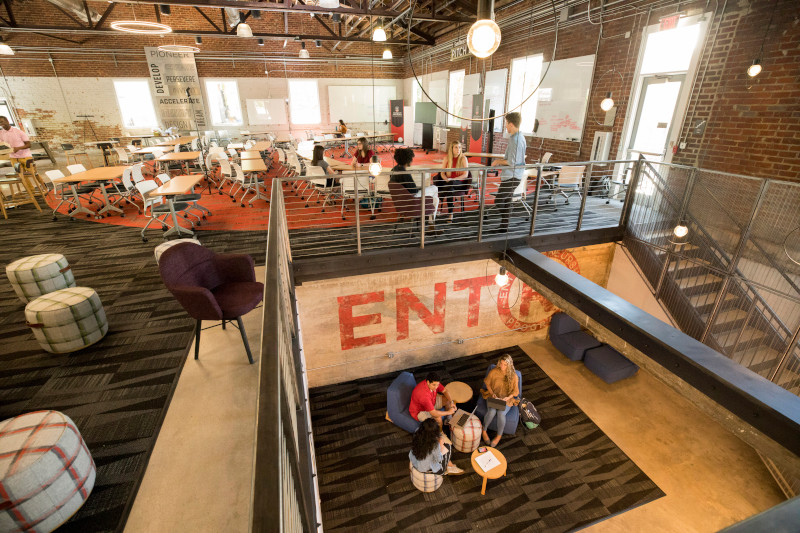 Members
Snapshots
FT Ranking EMBA: 68
Economist FT Mba RANKING: 44
Applicants Per Year: 200
Applicants Admitted Percentage: 41
Class Size: 50
International Student Percentage: 18
Female Percentage: 30
Scholarships Available: 3
Course Length: 22
Average Gmat: 626
Course Fee: USD 13,784 - USD 31,154
Application Deadline: October (December, January*, March**) *International **Space-avaliability
Accredited: AACSB
Cost Per Application: USD 100
Living Expenses: USD 10,000-15,000
Businessweek Ranking: 62
Total enrollment: 104
Average GMAT: 662
Average GRE: 313
Average GPA: 3.50
Average Months of Work Experience: 43
Average age of all Ft students: 26
Average age of all 2YR MBA students: 28
International students: 24%
Women: 29%
Military: 14%
U.S. Minority: 12%
95% employed within 3 months of graduation
Average starting salary: $101,223
Average signing bonus: $13,961
Total average starting compensation: $115,184
110% increase in salary for 2019 graduates

Job acceptance by function:
Consulting: 24%
Finance/Accounting: 24%
General Management: 11%
Marketing/Sales: 30%
Information Technology: 3%
Operations/Logistics: 8%

Top 5 Industries:
Technology
Consulting Services
Consumer Packaged Goods
Financial Services
Healthcare Products & Services
Facts

25TH U.S./9th U.S Public Institutions (The Economist)

37th U.S./16th U.S. Public Institutions (U.S. News & World Report)

7th for Return on Investment (U.S. News & World Report)
Full-Time MBA Admissions
Terry College of Business
University of Georgia
314 Correll Hall
600 S. Lumpkin St.
Athens, GA 30602
706-542-5671